HOPE FOR JAPAN募金活動@大阪 Fundraising campaign in Osaka
2011.10.17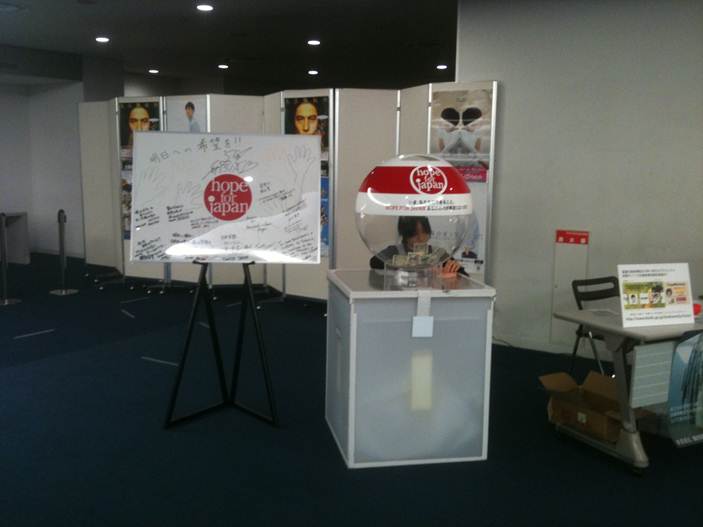 HOPE FOR JAPANでは、東日本大震災支援の緊急募金活動を 10月9日・10日の大阪府で開催された「THE TOUR OF MISIA JAPAN SOUL QUEST」で行いました。
会場には募金箱を設置し、広く募金を呼びかけさせていただきました。
2日間の募金総額は500,474円となりました。会場で募金をしていただいた皆様、ありがとうございました。
(公演)
10月9日,10日 大阪国際会議場メインホール@大阪府 ¥123,551

We carried out fundraising campaign at the concert venue of'THE TOUR OF MISIA JAPAN SOUL QUEST'in Osaka on October 9 and 10, 2011.
Donation boxes were set at the venues and the total sum of 123,551JPY was raised through 2 days.
[Concert Tour Shceduke]
October 9,10 2011 OSAKA INTERNATIONAL CONVENTION CENTER (Osaka Pref.) 123,551JPY
We sincerely appreciate your kind cooperation.