mudefの事業
mudefの事業はmudefが活動の柱とするMDGs(ミレニアム開発目標)を軸に展開されています。
Project Magoso

(MDGs Goal2: 初等教育を受けられるようにしよう)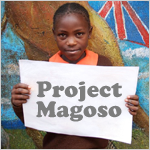 ナイロビにあるキベラスラムの中で、住民たちによって運営されているマゴソスクール。そこに通う子どもたちをサポートするプロジェクトです。2010年度は、マゴソの子どもたちを受け入れている「ジュンバ・ラ・ワトト子どもの家」改修工事と、マゴソスクール卒業生の子どもたちのセカンダリースクール進学費用をサポートしています。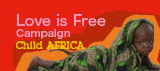 Child AFRICAでは、2009年よりマラウイのエイズ孤児の支援を目的に「Love is Free Campaign」を開始しました。これは子どもたちのマラリア予防を目的に蚊帳の配布や意識啓発運動を行うものです。2010年2月には第1回配布として、500張の蚊帳を現地に届けました。
SATOYAMA BASKET

(MDGs Goal7: 人々の生活の向上と地球環境の保全を両立させよう)

2010年3月にMISIAは国連事務総長によって生物多様性条約第10回締約国会議(COP10)名誉大使に任命されました。SATOYAMA BASKETは、COP10名誉大使MISIAの生物多様性に関する取り組みやを紹介するほか、生物多様性に関連した情報提供を行っています。
Child AFRICA

(MDGs Goal2: 初等教育を受けられるようにしよう)

2008年にMISIAの提唱によって、アフリカの子どもの教育支援を目的に始まったのが、Child AFRICAです。これまでの活動についてはこちら

MISIAは、2008年から開発途上国の妊産婦と赤ちゃんの健康と命を守る国際的なキャンペーン、「White Ribbon Alliance」に参加しています。
同キャンペーンは、世界のリーダーたちに向けて、母子保健の大切さを訴える手紙の署名などを実施するものです。
2011年3月11日に発生した東日本大震災の支援のためのプロジェクト。
NGO6団体をパートナー団体として寄付活動を行うほか、HOPE FOR JAPANとしての事業を展開します。
---
Projects
mudef set 8 goals of MDGs (Millennium Development Goals) as the center of its activities.
Project Magoso 

(MDGs Goal2: Achieve universal primary project)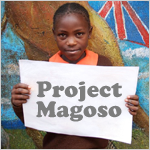 Project Magoso supports children at Magoso School in Kibera Slum in Nairobi, which is ran voluntarily by the local community. In 2010, mudef supports the renovation of Jumba la Watoto (Children's Home) which fosters some students from Magoso School and also assists graduates of Magoso School with school expenses for secondary education.
Love is Free Campaign

(MDGs Goal6: Combat HIV/AIDS, malaria and other diseases)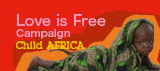 Child AFRICA has been implementing a project called 'Love is Free Campaign. The project aims at supporting children of the HIV/AIDS orphan care center in Malawi. In February 2010, first delivery of the bed nets was carried out and 500 nets were distributed.
SATOYAMA BASKET

(MDGs Goal7: Ensure environmental sustainability)

In March 2010, MISIA was appointed as an Honorary Ambassador for the tenth Meeting of the Conference of the Parties to the United Nations Convention on Biological Diversity (COP10). As an Honorary Ambassador, MISIA will be engaged in information and message dissemination activities and mudef supports these activities.
Child AFRICA

(MDGs Goal2: Achieve universal primary project)

'Child AFRICA campaign was started with the proposition by MISIA in 2008 in order to promote child education in Africa.

MISIA has taken part in 'White Ribbon Alliance' since 2008. White Ribbon Alliance is an international campaign which aims at protecting lives and health of expected mothers and babies in developing world. The campaign carries out activities such as signature-collecting to appeal the importance of reproductive health to world leaders.
mudef implements emergency relief and recovery projects titled 'HOPE FOR JAPAN' to support those who has been attacked by East Japan Great Earthquake which occured on March 11, 2011.
mudef support the sufferes through the donation to 6 partner NGOs and unique projects.